You're About to Be Handed a Key to LOCK AWAY the Psychological Barriers Keeping You from Making Optimal Trades…
Get the Course Now!
A One-time $97 Investment with a 60-Day Money-back Guarantee: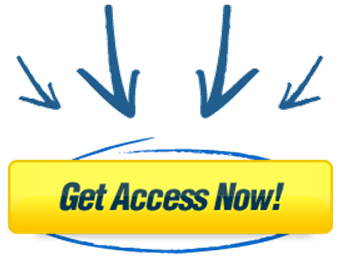 The price for this program will increase every 5 sales, so make sure to get your instant access now.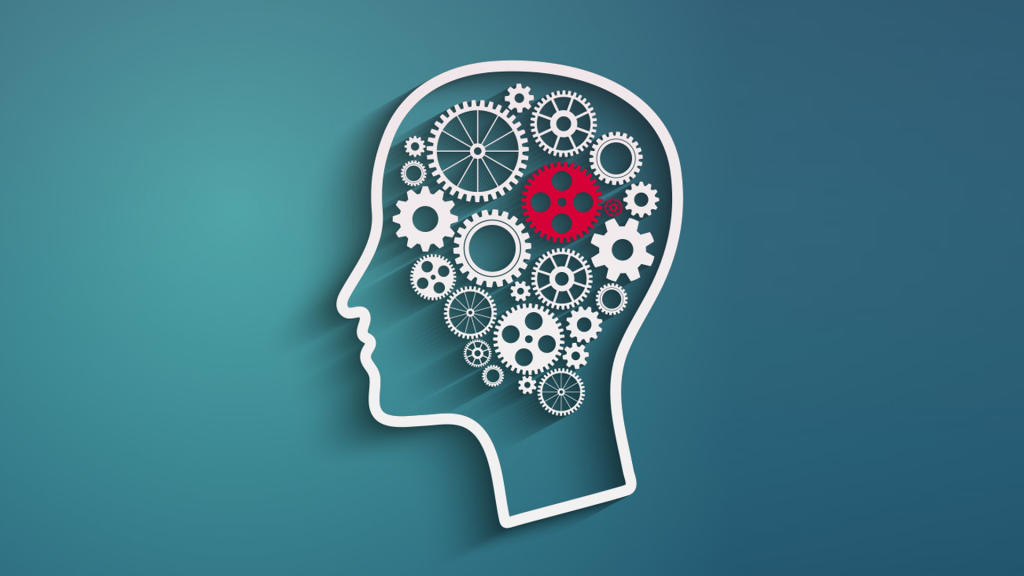 You see my face in the picture above? Emotionless, right? I'm actually a little insane face-to-face, but when I'm trading, I'm completely void of emotion.
That's because I know, just as you know, that emotion and trading don't mix. But it doesn't stop there. Emotion isn't the only enemy of trading.
If you're looking to make profitable trades, month after month, day after day, then this course is for you…
Because what I am teaching here is huge collection of cognitive biases – mostly unrelated to emotions – that will create destructive trades.
Behavior risk in trading isn't a joke; it's well documented in important several fields:
Evolutionary psychology
Behavioral finance
Behavioral economics
Just in case you don't know me, my name is Damon Verial. If you do know me, it's probably from one of the following:
My options trading newsletter that brings in 80% ROI month after month
My articles on Seeking Alpha
My YouTube channel on trading
My other courses (e.g., my Market Crash course)
My penchant for wearing sunglasses indoors and boots over my shoulder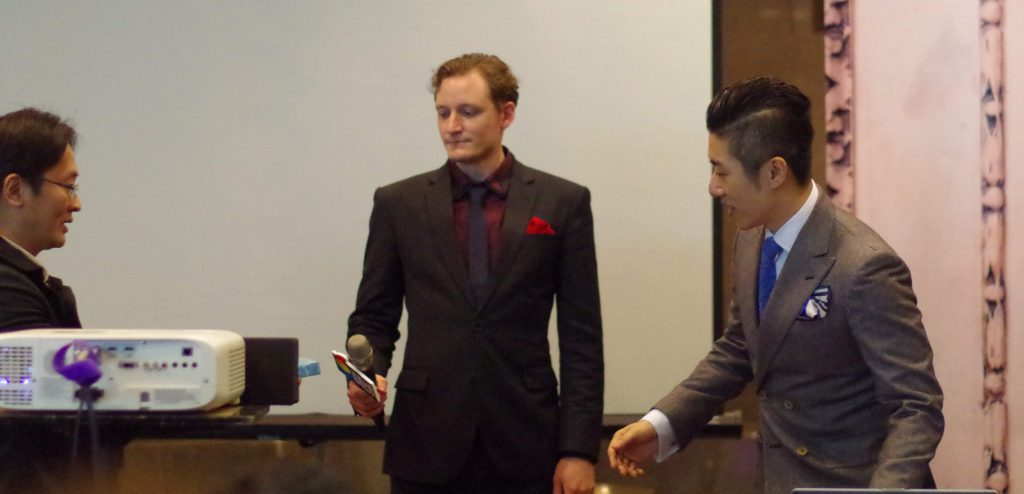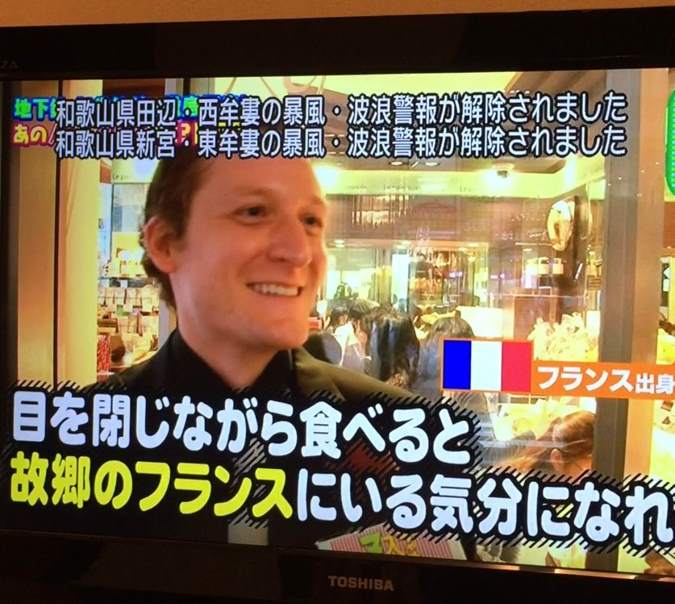 Lying about being French on the Japanese news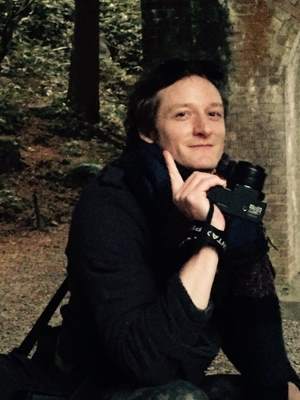 Basically, traveling the world and taking pictures while making roughly one trade per day.
I run a real daily trades for myself and weekly trades for my newsletter subscribers… My gap trades on stocks have a 39% ROI and my options trades have an 80% ROI. To what do I attribute my ability to consistently beat the market? Understanding human psychology.
My understanding of my own and others' psychologies have allowed me to live my dream lifestyle…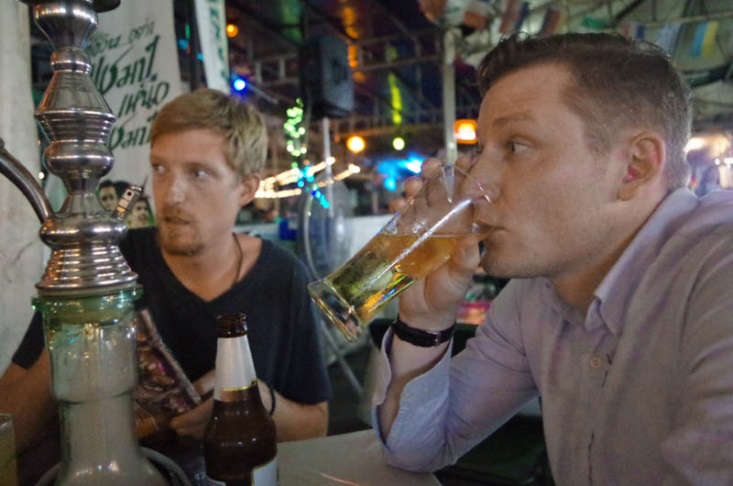 Your Journey to Conquering Your Own Cognitive Biases, Many of Which You Are Unaware
What I'm going to show you is completely different from what the other trading courses teach…
I'm showing you something that is hidden within your mind…
All you need to do to overcome these biases are outlined the following steps:
Understand the biases
Be aware of when the biases occur within your trading activities
Use my methods to counter the biases
Enjoy better trades
Even if you just overcome 10% of these biases, your trades will improve. After all, you will be competing with traders who do have those biases. And because trading is a zero-sum game, you'll have the edge.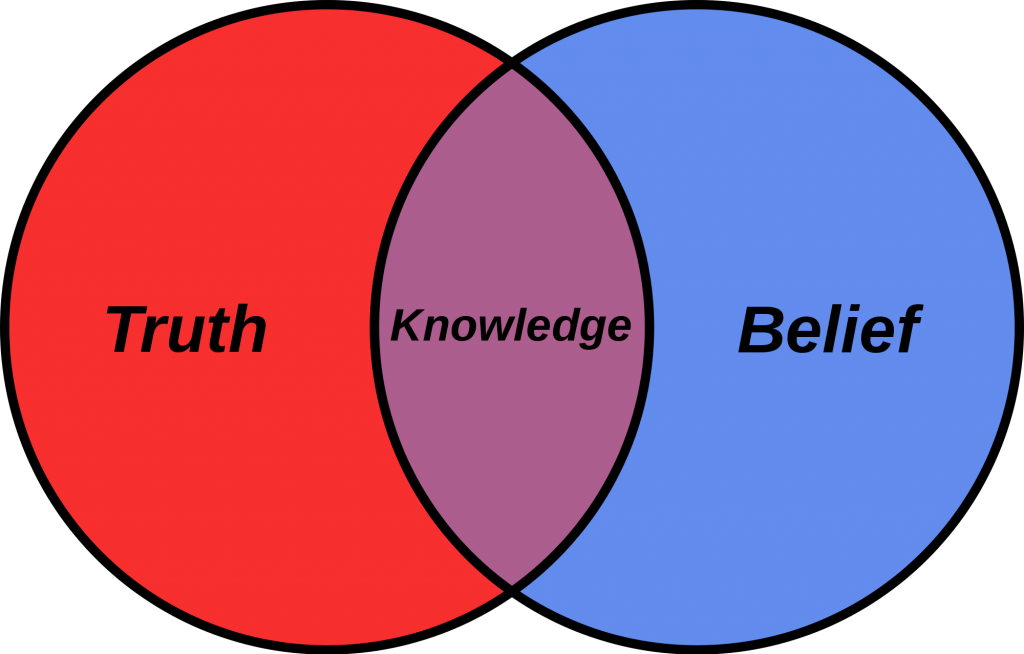 The more your beliefs overlap with the truth, the better a trader you'll become.
I'm lucky to have a background in both psychology and statistics. I basically stumbled upon how cognitive biases lead to bad trading…
And because of this, I've been able to become a good trader faster than most…
Here's the truth…
We all start with the same cognitive biases. The only question is whether you decide to confront them before trading…

And it's easier than you think – three steps to be precise:
Understanding -> Awareness -> Actively Avoiding Biases
Best of all, this course has nothing to do with your method of trading. It works for all types of traders and investors:
Long-term investors in stock
Day traders
Options traders
Fund investors
Financial advisors
FX traders
ETF traders
Trading coaches (helping your students overcome these biases is crucial)
Bond investors
Swing traders
How this course is works
1. Watch the introduction video
Choose a behavioral risk bias (they are in no special order)
Watch the video on that behavioral risk bias
During your next trade, ask yourself, "Is this bias involved in this type of trade?"
If the answer is "yes," use the strategy I outlined in the video to overcome the bias
Though dozens of cognitive biases can potentially affect traders and investors, only about 30 are highly prevalent and highly dangerous. Thus, I created videos for each one of these biases so that you can finish the entire course in exactly one month if you watch one lecture per day…
When I was coaching my first students, I found that they all were affected by many of these biases…
I knew instantly that I have to show this to more people…
That's one reason I created this course.
The other reason is that I've never seen a course on this subject before. Never. Zero. Rei. Ling.
That's how ignorant the financial teaching industry is to human cognitive bias.
I have a personal goal this year to help 50 people beat the market. Thus, I am listing this course as a mandatory course for my students…
I Call It, "Risk Management and Trading Psychology for Investors and Traders"
Inside, you'll find a step by step video course in which I'll be walking you through on how you can overcome the mental barriers to successful trading…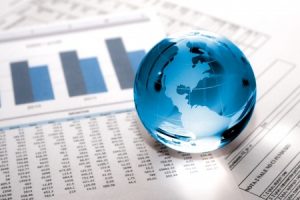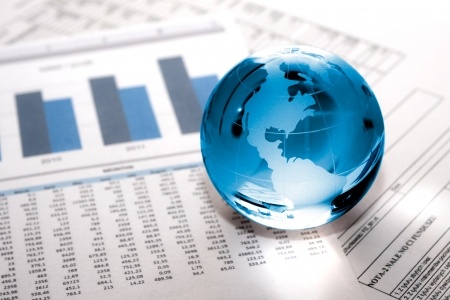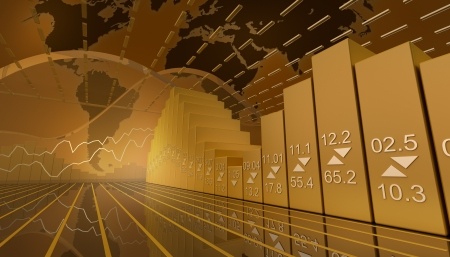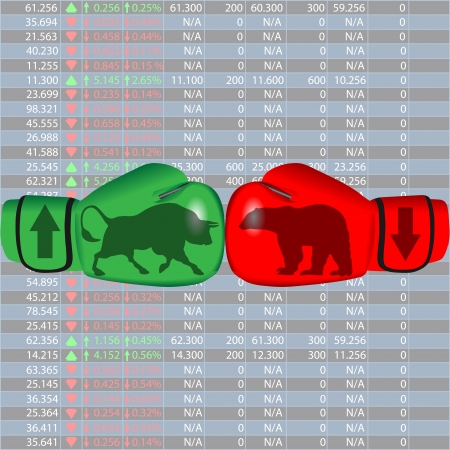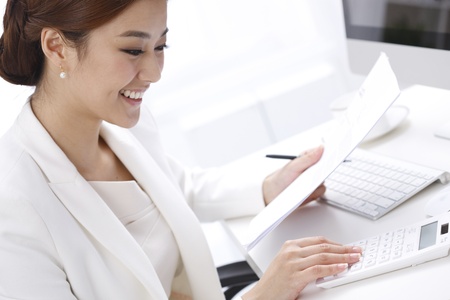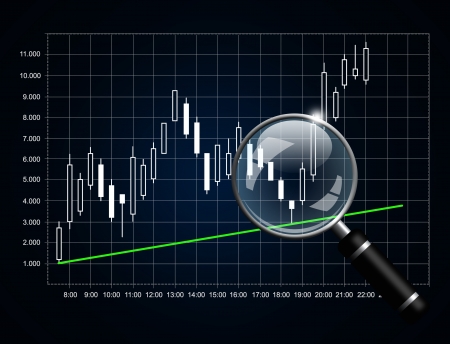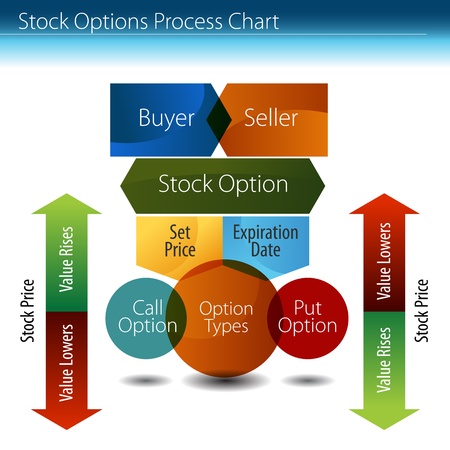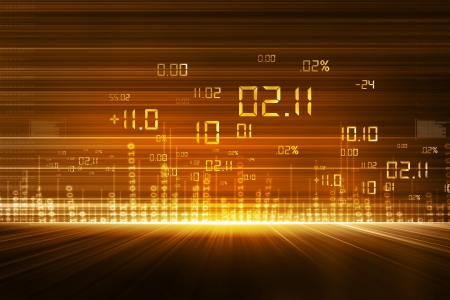 Every Single One of Modules Has Been Created Systematically To Get You To Take Immediate Action…
There's a reason why there's so much buzz about this course…
It simply works and there's no denying it.
The richest of all investors are all avoiding these very cognitive biases— and if you're doing so yet… you're going to lose out on the golden opportunity that is our new volatile market.
You Can Apply This & Make It Work For You…
If you're skeptical about this, I understand…
But seriously — suppressing your cognitive biases for the short time it takes to plan a trade or investment isn't difficult.
Just imagine if this course could spare you from a single bad trade. I don't know how much is in your portfolio, but you can probably put a number on how much a bad trade will cost you.
I've previously lost $30,000 to a bad trade. And my mistake was falling prey to one of the biases I mention in my course. If I had only been cognizant of that bias while I was planning the trade, I would have saved myself 30k!
So Here's The Deal…
I'm going to slash the price of my course from $179 to a special price until the date you see at the top of this letter…
I'm giving you a massive one-time only discount…
After this promotion period ends, you will never get to join in at the same price again…
In return, I hope you can send me a testimonial when you've completed my course… Does that sound good?
If yes, hit the button below now to join now….
Get the Course Now!
A One-time $97 Investment with a 60-Day Money-back Guarantee: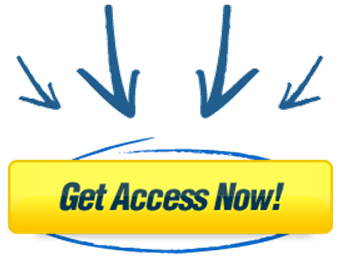 The price for this program will increase every 5 sales, so make sure to get your instant access now.
Still Skeptical?
I understand if you're still skeptical about this…
I mean, the idea that our brains are working against us is a hard idea to grasp if you're not from a background of evolutionary psychology…
If you're still on the fence, here's a few extra bonuses that I'm adding to convince you to be an action-taker…
BONUS #1: Stock Trading 101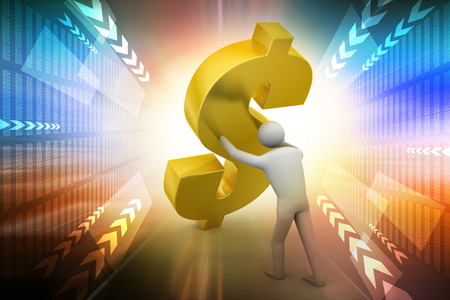 Normal Price:

$9

9

; Now

Yours Free!
Master your stock trading skills with this comprehensive course from Damon Verial. Stock Trading 101 features 7 video lessons, which would typically be presented in a live seminar. But here, you can watch, listen, and absorb this quality content from the comfort of your home.
The aspects of trading stock are presented step-by-step. During your media-rich educational process, Damon will walk you through each section. You will learn what to do before you even open a trading account, specific stock-picking techniques such as fundamental and technical analysis, and even how to avoid the most common sources of loss.
This course has received insane rave reviews and you get this 100% free for being a student of my behavioral risk course.
BONUS #2: Free Stock Critique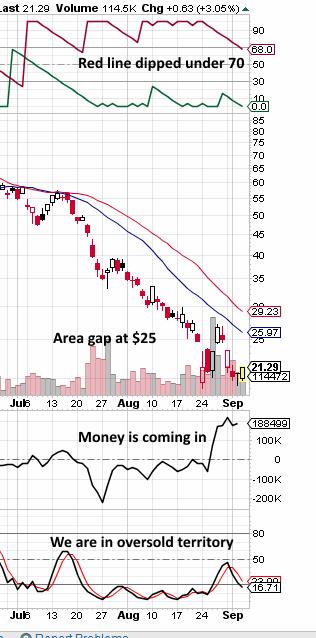 Normal Price: $47, Now Yours Free!
If you're interested in making a stock or option trade but are on the fence, send me the ticker, and I'll give you a full analysis. I get paid hundreds of dollars every month for fundamental and technical analyses, but I'm giving you one free stock critique as part of this course.
BONUS #3: Money Back Guarantee
I hope these bonuses are enough to convince you to jump on board…
These bonuses are worth nearly $200 by themselves — but you're getting all of them for absolutely free.
If you're still unsure, I'm offering 60 days for you to try this out…
If at any time you feel like this isn't for you — just let me know and I'll refund every single penny back to you — no questions asked.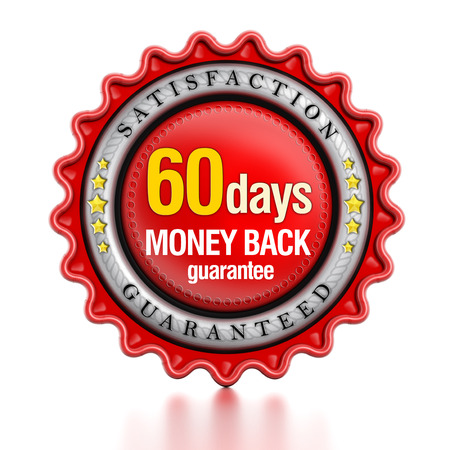 60-Day Money-Back Guarantee
If you are not completely satisfied with your purchase within 60 days, I will refund 100% of your money - no questions asked. Just email me at [email protected] and get every penny refunded. Does that sound fair enough?
So what are you waiting for?
You've got nothing to lose and everything to gain…
Get started today!
Yes! I Want To Get Started Now…
Usually $179

Trading Psychology Course + Coaching
$297
31-part video course
Special invite to my Stock 101 course
Personal critique of a stock you pick
60 days no-questions-asked money-back guarantee
2 hours of phone coaching with me (divided into 20 or 30 minute sessions)
Trading Psychology Course
$97
31-part video course
Special invite to my Stock 101 course
Personal critique of a stock you pick
60 days no-questions-asked money-back guarantee
The price for this program will increase every 5 sales, so make sure to get your instant access now.
Some Common Questions My Students Ask
How will I get the course?
Clickbank hosts my guide and will electronically deliver the course to you upon purchase. If you want a physical copy, please contact me directly (email below).
Are there any monthly charges or hidden fees?
Absolutely not. This is a one-time investment. You will gain lifetime access to my course. The course + coaching option is available for the limited time - my coaching fees will increase in the future.
ClickBank is the retailer of products on this site. CLICKBANK® is a registered trademark of Click Sales, Inc., a Delaware corporation located at 917 S. Lusk Street, Suite 200, Boise Idaho, 83706, USA and used by permission. ClickBank's role as retailer does not constitute an endorsement, approval or review of these products or any claim, statement or opinion used in promotion of these products.